THE 2014 CAMP MEETING WAS WONDERFUL AND VERY SUCCESSFUL.

CHECK BACK SOON TO SEE THE 2015 LINEUP OF PREACHER AND WORSHIP LEADERS.

You are invited to be a part of the Taylor County Holiness Camp Meeting this year!
We have an absolutely superb lineup of speakers and musicians who will bless, excite and challenge us.
Block out June 3 through 11 on your calendar and make your plans now to join us for fellowship, great food, Bible study, inspired preaching and beautiful music!
Evangelists for 2014
Dr. John Neihof
Wesley Biblical Seminary
Jackson, Mississippi
Rev. George Holley
Crown City, Ohio


Read the full bios of our Evangelists & Musicians here ...
Musicians for 2014
Charles & Judy Jones
Song Evangelist & Worship Leader
Carole McCutcheon
Keyboard Artist
Camp President: Rev. Leland Crist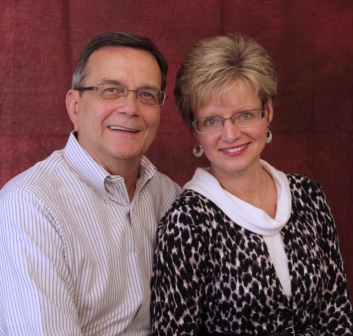 Greetings and welcome to the Tayor County Website. As the newly elected President of the Camp, I'm glad you stopped by. Let me tell you a bit about myself and my wife Paula.
We're not new to the camp meeting experience. I cut my teeth on camp meetings--the Pilgrim Holiness Camp in Frankfort, Indiana first and later the Wesleyan Camp in Fairmount, Indiana. I've been active in independent holiness camps in Georgia and Florida. Until recently I served as Vice-President and Missions Coordinator at Avon Park Holiness Camp in Avon Park, Florida. I have preached in several camps as well. Camp meeting runs in Paula's blood, too. She has a similar camp meeting history to mine. Her ministry gets her into several camp meetings in Florida, Georgia, Mississippi and Alabama every summer.
Read more about Lee and Paula Crist ...